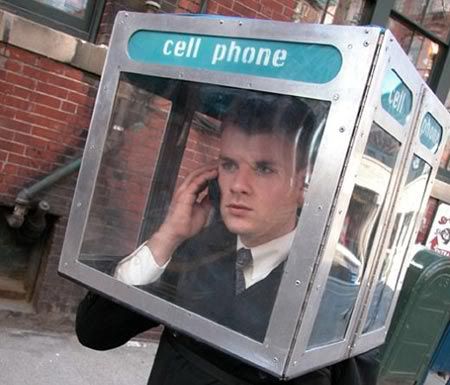 To be more accurate I should say, "How I cut my cell phone bill $100 per month."
The first of this year we switched from Sprint, whom we had been with for 6 years. It seemed our bill kept going up, and honestly it was becoming a burden financially. We were trying every way possible to lower our bills, and although we had a "good run" with Sprint it was time to make a change.
We switched to from Sprint to TMobile. This immediately saved us about $40 per month. We had less minutes, but with TMobile's Fav5's we only came close to going over our minutes once in the 6 or 7 months we were with them.
The savings were great but what we didn't necessarily like was the coverage. There were a lot of dead spots, and we just put up with the below average coverage to save a little money. However, the last straw so to speak was when I went to work one day and didn't have any coverage in a 20 mile radius. I don't mind being somewhere that is in a dead zone if I know I can drive up the road if I absolutely have to make a call.
My wife had found this company called Page Plus Cellular a month or so before. She mentioned it to me, but I had never heard of them and really did not want to take that kind of risk with an unknown company. After a month or so of doing some reading and hearing how others had switched I made up my mind to give it a try.
Long story short, I am thoroughly impressed. We got the best possible coverage and the absolute cheapest rates I have seen anywhere. Our bill came down another $55 per month from what we were paying TMobile ($95 total savings), and we had more minutes than when we were with Sprint or TMobile.
Page Plus has a 1200 minute $30 plan and an Unlimited $40 plan. Pretty much any Verizon phone will work with their service, and the coverage is nearly identical to Verizon's as well (they use the same towers).
If there is any downfall to the service it's their Customer Service. It takes a long time to get through to them, but once you do they are courteous and handle your issues. We have only had to contact them to initially setup our service.
Have you saved any money with a new cell phone plan, or a new cell phone service? Let me know.
It's also worth noting that WalMart has partnered with Tracfone and come out with a new service called Straightalk. Straightalk has a $30 plan and a $45 unlimited plan.
Posted on December 7, 2009
Filed Under Family | Leave a comment
Comments